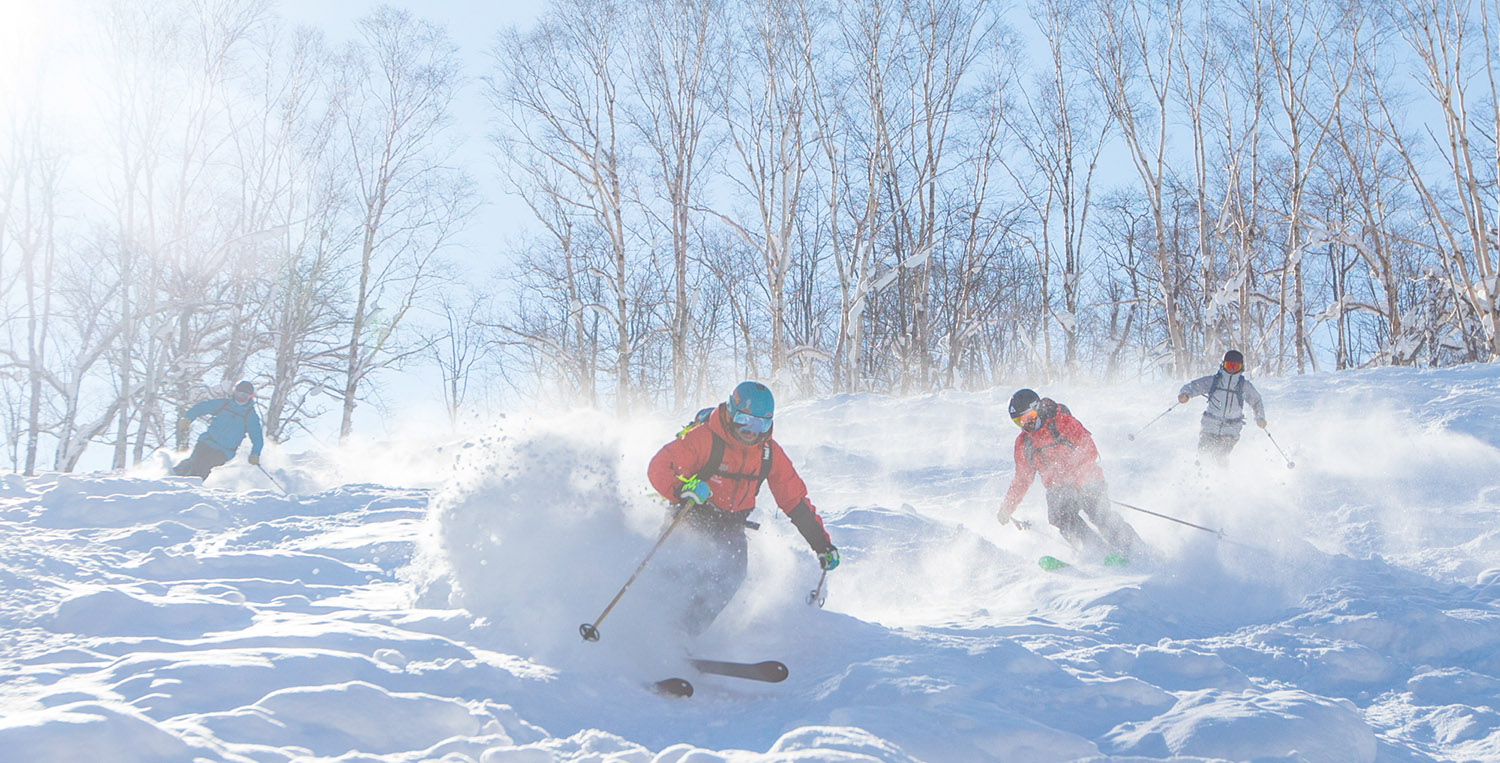 Lesson / Guiding Information
Niseko Academy Private Lessons and Guiding
We think you deserve the best! Academy private lessons offer the highest quality of lessons services available, from hand-picked experienced and talented teachers. Premium ( FLEX ) lessons also offer Flexible start times and locations and free pick up and drop off services are available.
Let us help you make the most of your time in Niseko!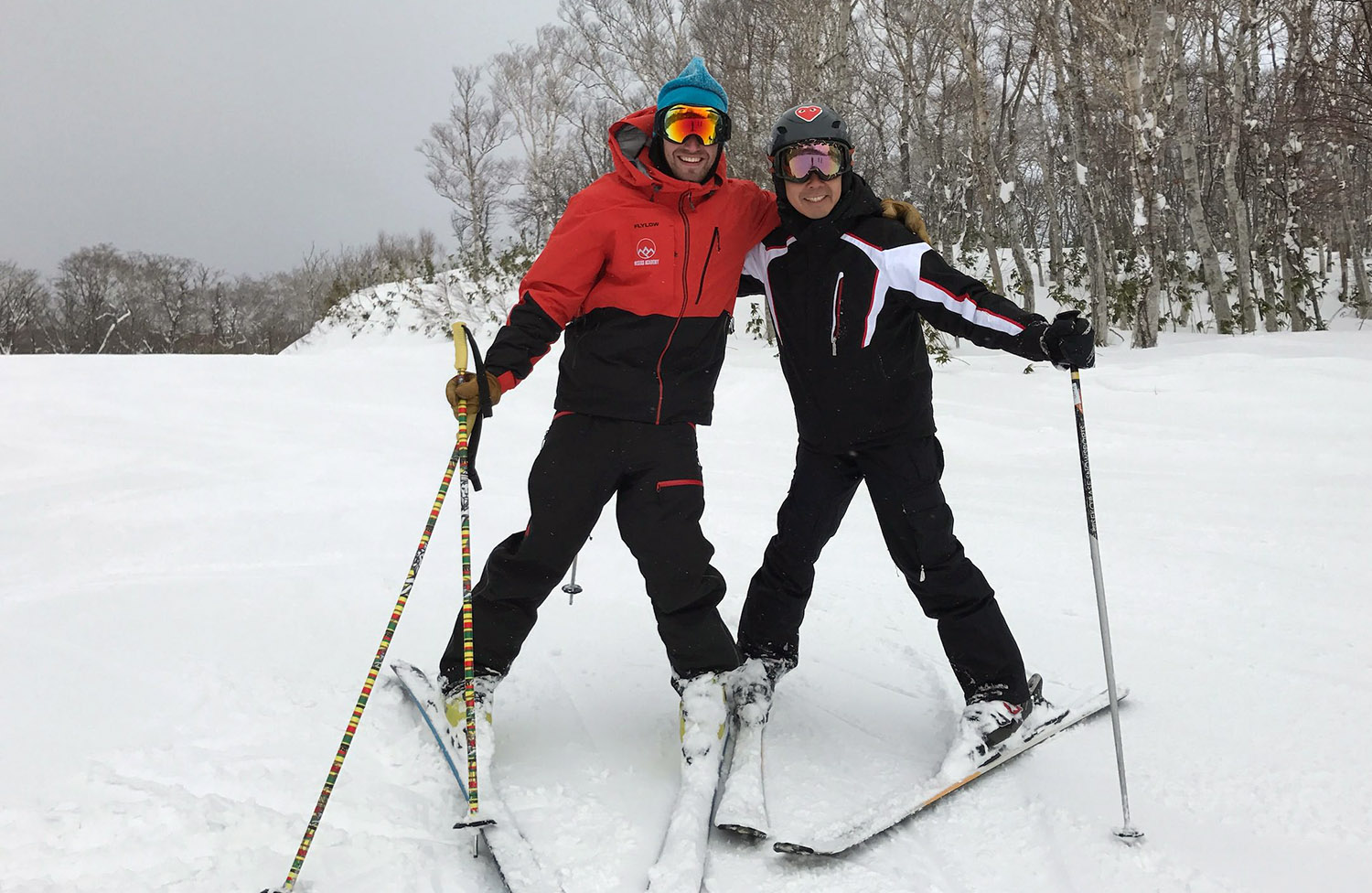 Full Day Private Lessons
Premium Flexible Lessons. Start time flexible. Free door to door service available Fixed Full day Lessons Meet on the slopes Upgrade to our EXPLORER option to visit Rusutsu, Kiroro or Moiwa resorts).
FLEX ( up to 7 hours - Niseko Area ) Fixed Private ( 09.30 - 15:30 )
Book Now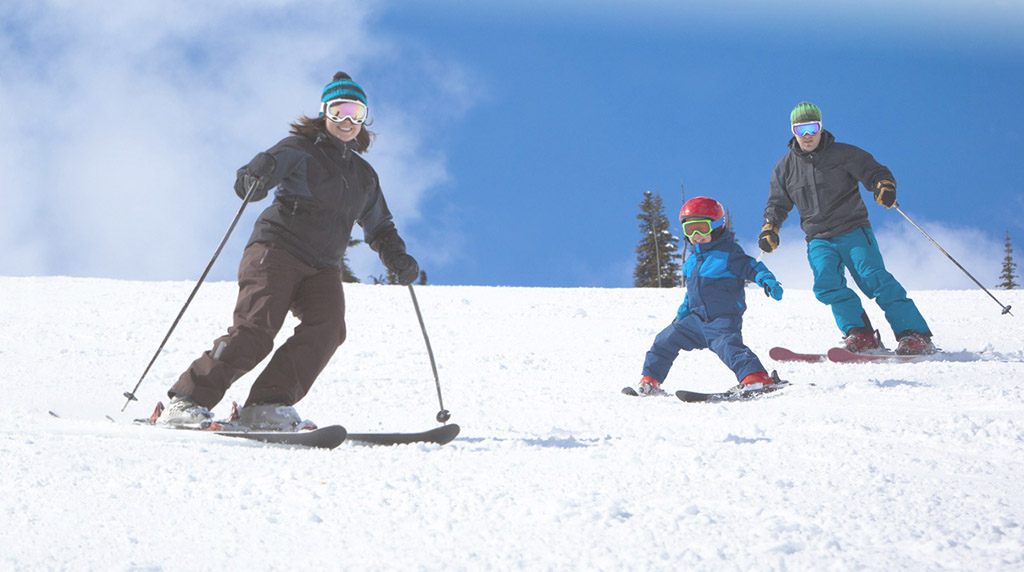 Half Day Private Lessons
Half day MORNING or AFTERNOON private lessons .
4-Hour FLEX AM Private (08.30 - 12.30). Pick up and drop off service available 3.5 - Hours FIXED AM Private. ( 9.00 - 12:30 ) Meet at resort 2.5 -Hours FIXED PM private (13:15 - 15:45) Meet at resort
Book Now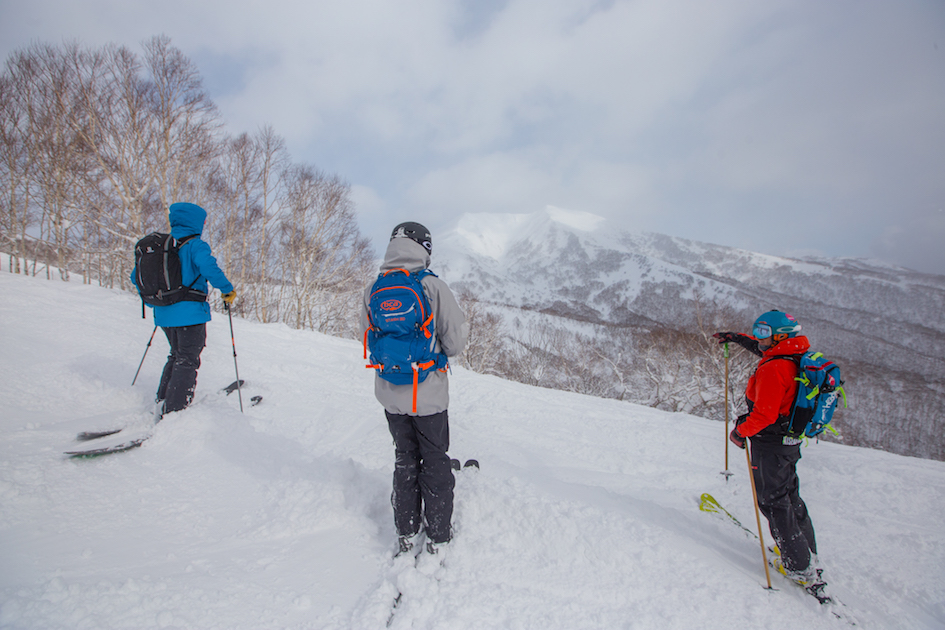 Premium Full Day Guiding
Discover Niseko`s 4 linked resorts OR upgrade to EXPLORER to visit Rusutsu, Kiroro or Moiwa resorts
NISEKO UNITED GUIDING ( including gates ) ( 6.5 hours ) Premium EXPLORER Guiding ( Includes Rusutsu or Kiroro ) ( 6.5 hours + transfer time )
Book Now
---
Camps and Courses
Power Tours, Improvement Camps and courses to gain instructor certifications. If you are looking for week-long powder tours, technical improvement courses or training to take instructor certifications , then we have a course for you.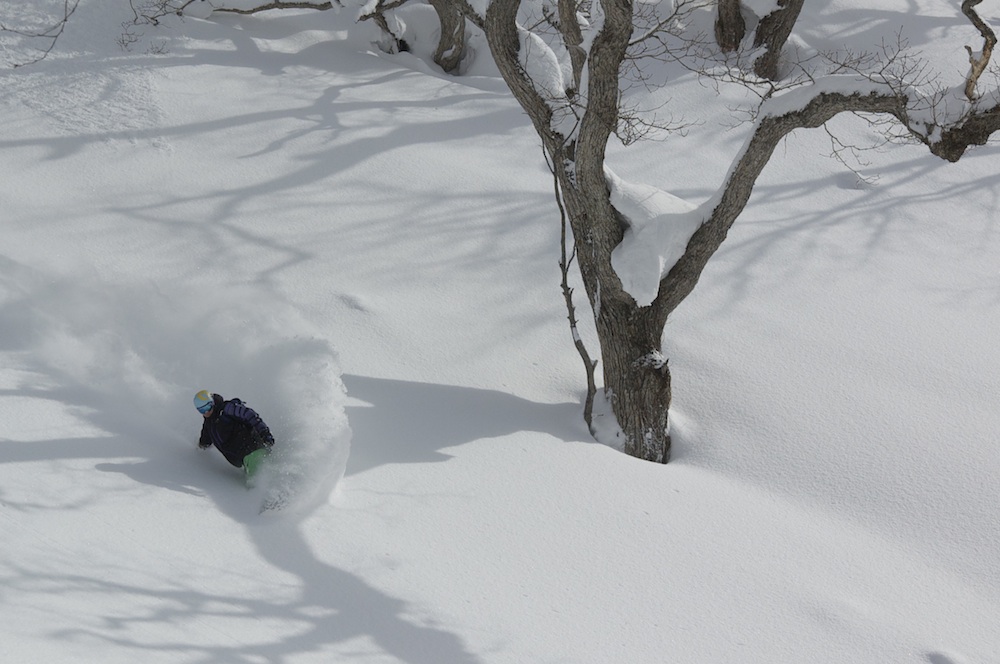 Powder Detours
Explore the best powder in the area
Let us show you the best powder in the area with 3 - 5 Day guided Powder Detours
Still finding your feet in the deep stuff ? Join us on a 5 day Powder Experience Course.
For Dates, prices and more details please refer to the www.Powder Detours.com home page or e-mail us at info@nisekoacademy.com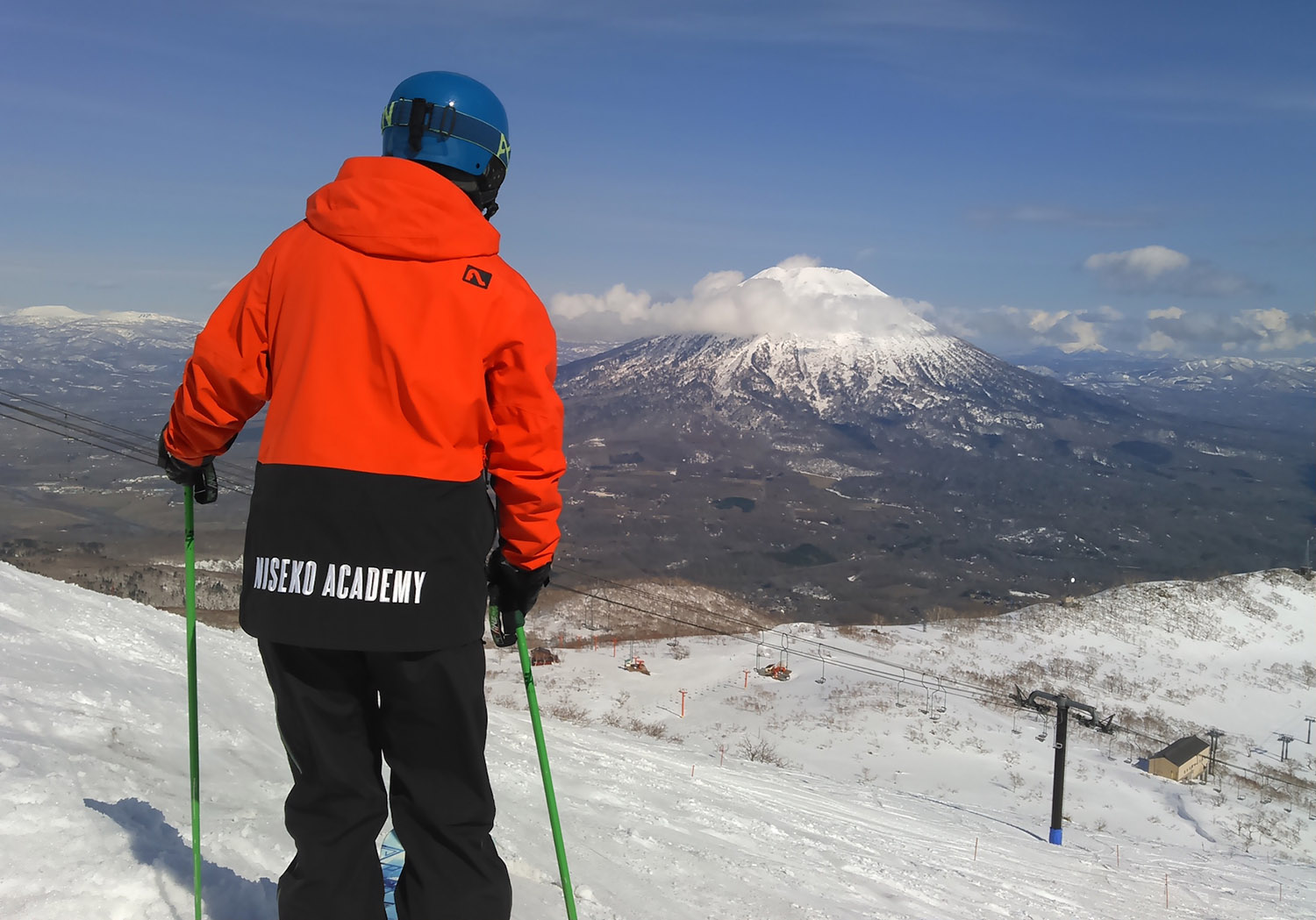 5-Day Improvement camps
Do you feel you are stuck at the same level ? Join us for a fun, 5-day improvement camp to develop your fundamental skill sets. Take the same training as the top pro`s to make sure you have strong core skill sets to help you jump to the next level.
More Information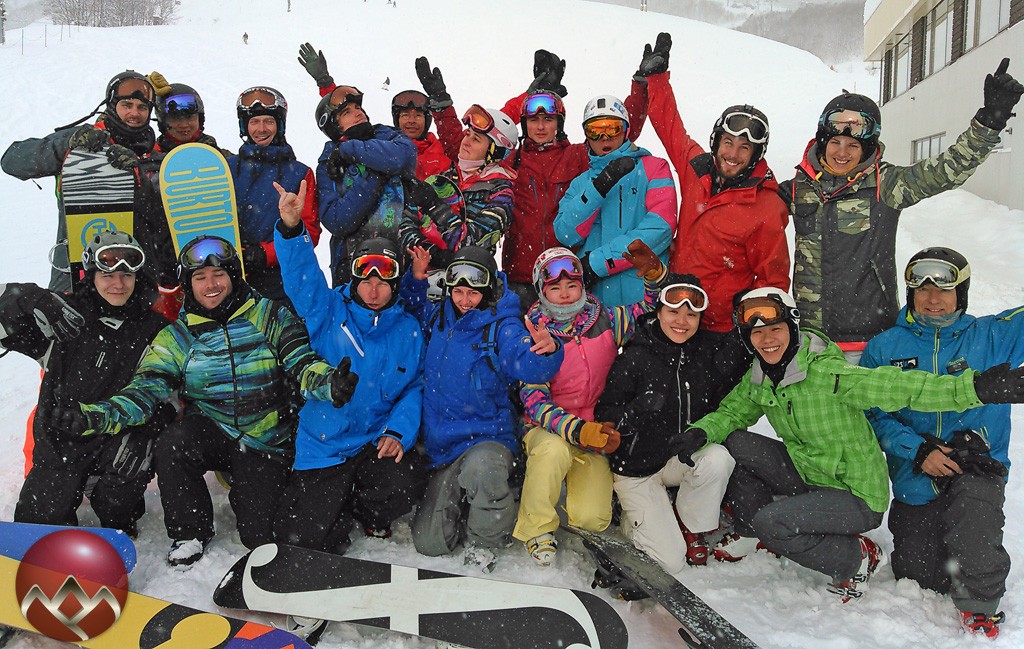 Instructor training Courses
Train to reach instructor certification levels
Progressive training courses from 2 weeks - to a full season. Time to make the leap to the next level.
For Dates, prices and more details please refer to the www.instructoracademy.com home page or e-mail us at info@nisekoacademy.com
---
Lesson Specifics
First time to intermediate students, should consider lessons in Annupuri for a more enjoyable learning experience ( The beginner to intermediate slopes in Annupuri are a gentler pitch, wider and not as crowded as Hirafu.
Lesson fees per instructor, not per student: All our private lessons may include up to 4 students of a similar level per instructor. Adding additional students is possible for an Additional surcharge of ¥3000 per person, per lesson.
Working with mixed abilities: Lessons work best with students of a similar level. If you have multiple levels in your group, however, we can split the lesson time between the different groups and make it work well for everyone
Mixing kids and adults together: Children and adults learn at a different pace and benefit from different teaching styles. Separate lessons are recommended. For family classes please contact us with the ages and levels of all members.
Lesson inclusions: All lessons include an optional door to door transport service ( advanced reservation required ). Lessons do not include lift passes or rental equipment. Academy clients can benefit from discounted rental rates with Rhythm Rentals.
Guiding products: Any guiding or lesson that heads out of the gates in Niseko will require avalanche equipment (beacon, shovel and probe). These may be rented for ¥3000 per person, per day. Advanced bookings are recommended.